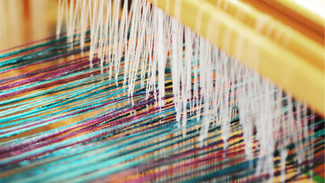 Crafts @ the Watermill presents: Lea Valley Guild of Spinners, Weavers and Dyers
A Crafts @ the Watermill Series
Learn more about spinning and weaving with the Lea Valley Guild as they demonstrate this traditional craft in action.
Price:
Child (aged 2 to 16) £1.50 | Adult £5.00
A child must be accompanied by an adult.
50% off adult price with Zebra card. 90% if sign up to zebra card on the day.