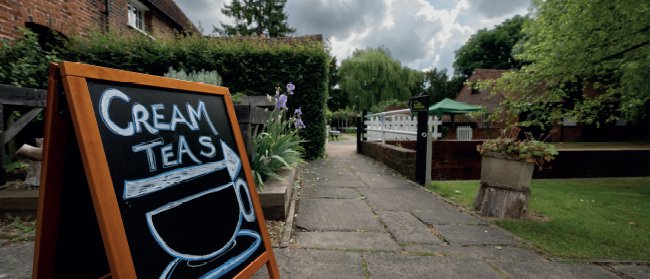 Miller's Kitchen
The Miller's Kitchen is open Saturdays and Sundays 10am - 4pm
We now also have extended opening times Wednesday - Friday 10.30-3.30 until 26 August
Over the summer we're working in partnership with Hertfordshire County Council's Virtual School to offer young people an introduction to the world of work through experience of working in catering and hospitality running the Miller's Kitchen.
Light Refreshments available
Our menu offers a range of light refreshments including our delicious cream tea with scones made with flour fresh from the mill.
Sandwiches, cakes, ice cream and hot and cold beverages are also available.